We wish you a relaxing stay!
Nice to know: This house is heated in addition to 4 other houses in the neighborhood, with a biomass heating (wood from our own forest). My brothers & I hope hereby to contribute to environmentally friendly energy production. This is additionally supported by a 42m² solar system.
#
Digital view
On request you will receive fresh breakfast pastries from Monday to Saturday (excluding Austrian holidays). Please let us know your bread request until 05.00 p.m. the evening before at the latest.
The bread will be delivered to your door by 07.00 a.m. at the latest. Provided that we are in the house in the morning, we will put the bread in front of your door.
Scan the QR code to use the online bread service or write us a message!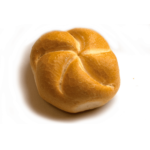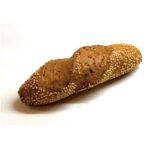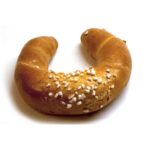 Breakfast croissants
€ 1,30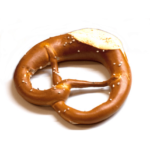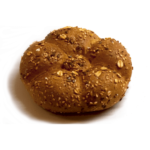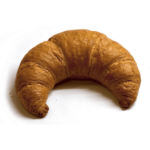 Coronavirus: current measures
An FFP2 mask is currently only necessary at doctors and in hospitals!
The apart is ready for you from 04.00 p.m.

It's on the first floor.

You are welcome to leave your luggage in the house already in the morning.
Drinking water: Good Zillertal spring water comes from the tap. You do not need to buy still water in the supermarket.
The organic waste container is on the balcony. Further garbage can be separated if necessary at the garbage island behind your parking lot (separable by: metal, stained glass, white glass, cardboard, paper).

Smoking is prohibited in the entire apartment.

Please use the balcony for smoking and use the ashtray provided.
For lost access cards a replacement of 5 € will be charged.
The towel dryer and the fan in the bathroom can be turned off by long press.
We ask you not to enter the apartment with wet street shoes or with ski or snowboard boots. Please leave them in the cloakroom in the stairwell.
The ski or snowboard boot dryer is located in the basement.
Parking: The left parking space in the carport is reserve for you. If you arrive with two cars, please us the parking space directly at the entrance (in front of the double window)
Please keep access to the houses in the street clear at all times.
Important telephone numbers
Medical emergency service on weekends and at night from 07.00 p.m. to 07.00 a.m.
Telefonische Gesundheitsberatung sowie Corona Hotline
You can contact us at any time by phone or WhatsApp:
Apart Christof, Burgstall 346a, 6290 Schwendau